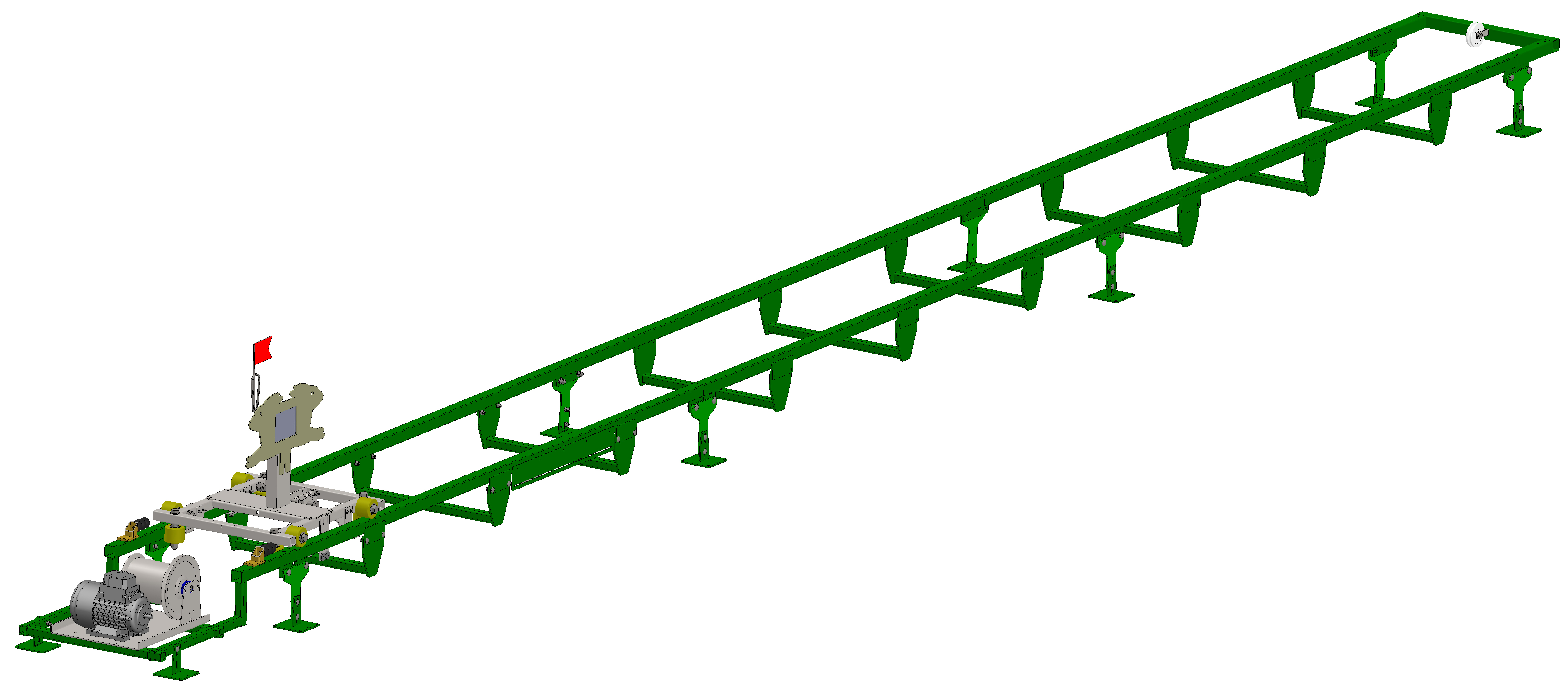 Device purpose
Device for automatic transportation of targets is designed for shooting using smoothbore shotguns firearms to a running target at a distance of 35m from the firing point and applies in hunting shootings.
Double-sided silhouette of hare is mounted on target carrier allowing shooting when carrier is moving in both directions, which accelerates the competitions and training and reduces the wear on the machine.
Silhouette of hare is very easy mountable on trolley.
The rail track is build of modules. Each module can be 2-3m long allowing for any length of the track configuration. Rail track is very mobile can be easily assembled and disassembled in very short time. Drive and control unit is mounted directly to the rail track frame simplifying the assembly of the device.
Device signal hit when the bullet impact central plate unfolding red flag above the silhouette.
---
Basic equipment
The device consists of the components:
drive unit with gear -including a one-speed ( two-speed ) gear motor and a drive cable drum
drive system – consisting of rail track, drive cable, cable turn circle and cable tensor,
trolley with target,
power supply, control unit and external wiring
remote control
---
Basic specification
Supply voltage:
main circuit-3 x400/230V 50Hz,
control circuits -12V
input power-ok. 1,1 – 1,5 kV.A;
Insulation class:
basic unit -class 1 – secondary shock protection – circuit breaker or differential-current switch in the power board
control unit and additional equipment – class II;
Drive motor – 3-phase 400V
Time of travel: 1,4-1,6s;
Steel drive cable fi 5 mm
---