Anti ricochets rubber-polyurethane panels
Anti ricochets panels are made of rubber granules or fibers bonded with polyurethane and can be used at shooting ranges of various types. These plates are used at shooting ranges as walls, ceilings, floors and bullet traps cover to protect shooter from dangerous ricochets.
The plates can also be coated with polyurethane screed. The surface can be smooth, grooved or trapezoidal. Available colors plates green, red, black.
The dimensions of the outer panel [mm]: 500×500, 600×700, 600×750, available panel thickness: 30, 43, 50, 70 mm.
They can be made in flame-retardant version, so panels meet the standard of Fire Retardant
euroclass B – for floors and D – for walls and covers.
---
Standard anti ricochets rubber-polyurethane panels
Floor panels

Wall and covers

---
Special anti ricochets rubber-polyurethane panels
Grooved panels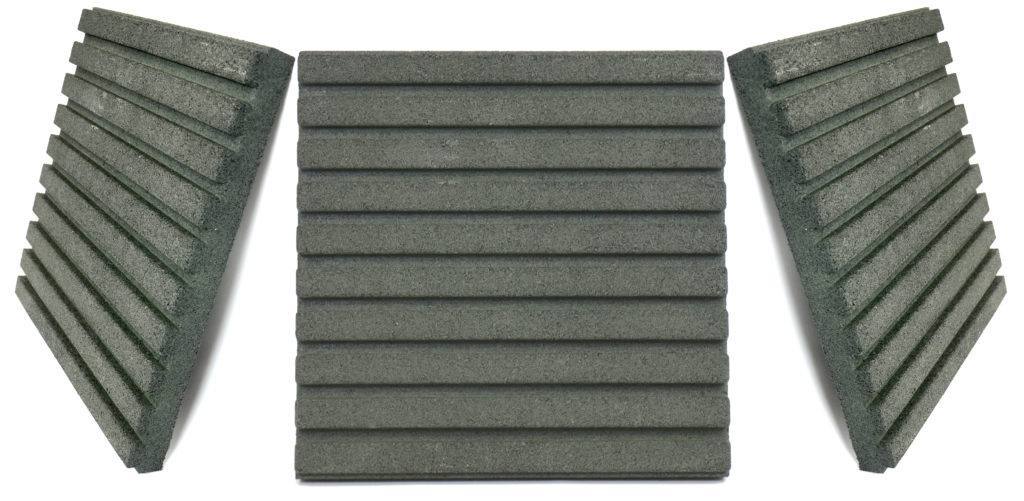 The sound absorption coefficient alpha (α)
| | | | |
| --- | --- | --- | --- |
| Material / frequency | 1000Hz | 2000Hz | 4000Hz |
| grooved panel | 0.6 | 0.75 | 1.0 |
| concrete floor | 0.02 | 0.02 | 0.02 |
| concrete block | 0.07 | 0.09 | 0.08 |
| plywood | 0.09 | 0.10 | 0.11 |
| carpet | 0.15 | 0.3 | 0.40 |
Trapezoidal panels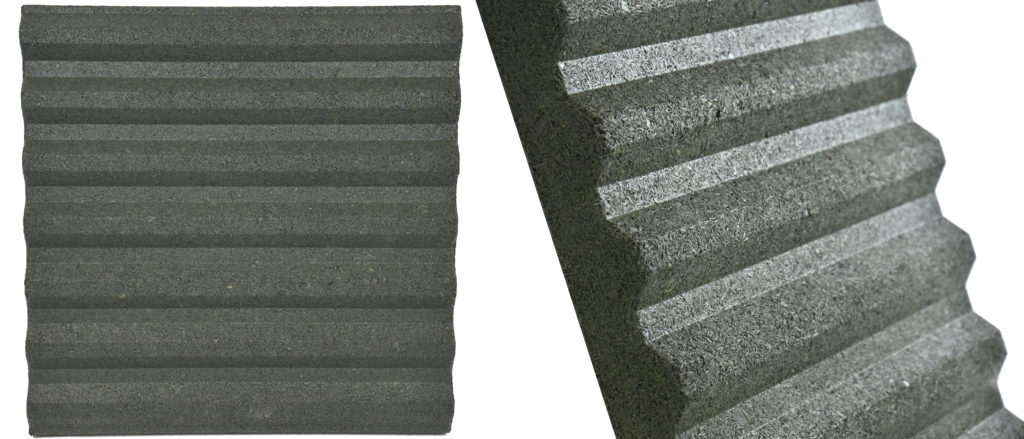 ---
Bullet trap anti ricochets rubber-polyurethane panels
Bullet trap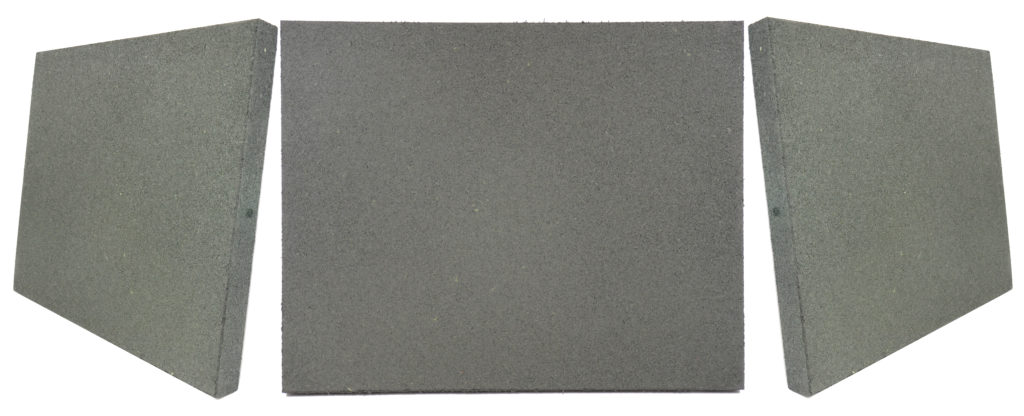 Block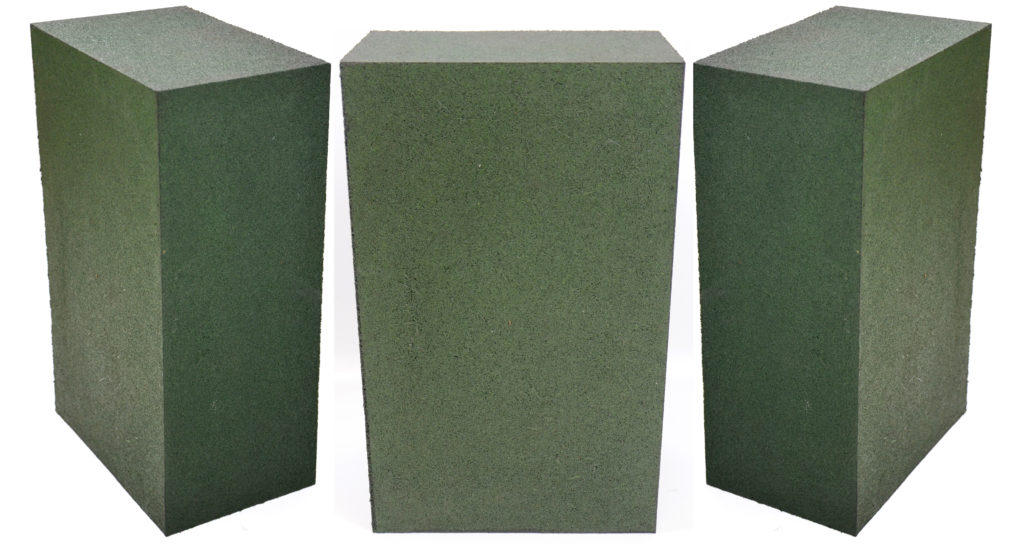 ---